Talk live with institutions from around the world
Audencia Business School
Founded in Nantes in 1900, Audencia – from the Latin audientia, meaning "listening", and audacia, meaning "daring" – was first accredited by EQUIS in 1998 and is ranked amongst the top European business schools. UN GLOBAL COMPACT & CSR EXPERTISE In 2004, Audencia joined the UN initiative uniting companies, the business world and civil society around 10 universal principles for labour and environmental standards and human rights.
BI Norwegian Business School
Stand Out. Go North. Choose Norway: safe country, stable economy, beautiful nature. We are BI Norwegian Business School. #1 business school in Norway, top 1% in world with Triple Crown of international business school accreditations, and high ranked internationally. Affordable tuition ensures a high-quality business education and excellent value for your money.
Bishop's University
One of Canada's oldest and most prestigious undergraduate universities. With a student population of less than 3,000, we focus on an intimate academic environment with program offerings in Humanities, Social Sciences, Business, Education and Natural Sciences & Mathematics. Located in the picturesque Eastern Townships region of Quebec, Bishop's is a one-of-a-kind institution in Canada with students from 80 countries.
Budapest University of Technology and Economics
Budapest University of Technology and Economics (BME) is a leading institution in technical and economical higher education in Hungary, the degrees of which are recognized and acknowledged all over the world. BME founded in 1782, is one of the largest higher educational institutions in engineering.
Campus France LATAM
Do you want to study in France, but you don't know where to begin? You have already built your project, but you have some questions left? Campus France national agency is here to help you, wherever you live in Latin America! Visit our booth and chat with our staff, so to make your study in France plans come true!
Chalmers University of Technology
With more than 70 nationalities represented and 39 English taught two-year master's programmes Chalmers is a highly progressive international university. Out of 10 000 students, 1 000 are international master's students. Campus life is welcoming, generous and diverse. The location in Gothenburg, Sweden's second biggest city, makes for great times, studies aside, whether you prefer outdoor life or urban pleasures.
Ciudad de Buenos Aires
Study Buenos Aires es la política del Gobierno de la Ciudad Autónoma de Buenos Aires, diseñada para posicionarse como la capital latinoamericana para estudiantes internacionales. Trabajamos junto a 25 universidades públicas y privadas de Buenos Aires para mejorar la experiencia de los estudiantes locales e internacionales, promocionar la Ciudad y sus instituciones educativas en el exterior, y generar información estadística confiable.
COLFUTURO
COLFUTURO es una fundación colombiana sin ánimo de lucro que desde 1991 tiene por objetivo orientar y financiar a estudiantes colombianos que deseen estudiar un programa de posgrado en el exterior a través del Programa Crédito Beca.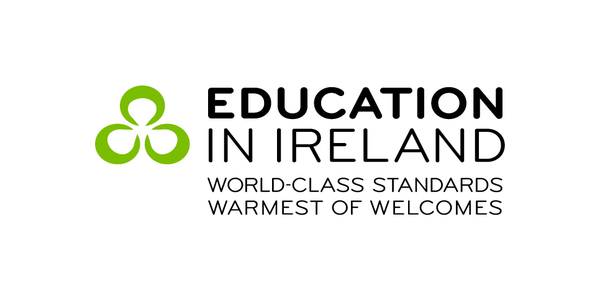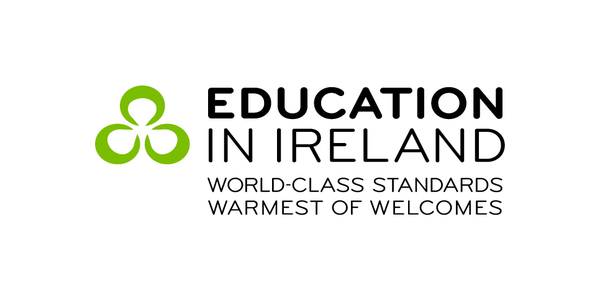 Education Ireland
Education in Ireland is the national brand under the authority of the Minister for Education and Skills and is responsible for the promotion of Irish Higher Education Institutions overseas.
Cork Institute of Technology
CIT is Ireland's largest Institute of Technology, becoming Munster Technological University (January 2021). CIT's undergraduate and postgraduate offerings include courses in Business, Computer Science, Engineering, Science, Music, Art, Media and Humanities. We are a student-centred institute with state-of-the-art facilities. We hold an enviable record of providing students with excellent employment opportunities and a firm basis for future career development.
Corvinus University of Budapest
The Corvinus University of Budapest is the best educational institution in Hungary in the fields of economic, management and social sciences. Moreover, it is a community worth belonging to. Our academics are excellent, our students are talented, the university offers state-of-the-art knowledge, a professional network and a secure future.
Coventry University
Learn more about studying at a top modern University. Regional Manager, Laura Munoz, will be on hand to answer any questions you have. Find out about student life, study options, scholarships, courses and more.
Cranfield University
A specialist postgraduate university, Cranfield's world-class expertise, large-scale facilities and unrivalled industry partnerships are creating global leaders in engineering, technology and management. The research and consultancy projects we carry out for industry, government and business provide our students with a real-world learning environment, allowing them to develop into high-level professionals.
Curtin University
Curtin University is one of the largest and most multicultural universities in Western Australia, offering students an international experience, quality education and the opportunity to live and study in one of the most diverse cities in the world. The University is ranked in the top 1% of world's best universities, and offers a broad range of internationally recognised degrees at undergraduate, postgraduate and doctoral levels
Dundalk Institute of Technology
Free accommodation scholarships for Latin American Undergraduate Students. Study in Europe.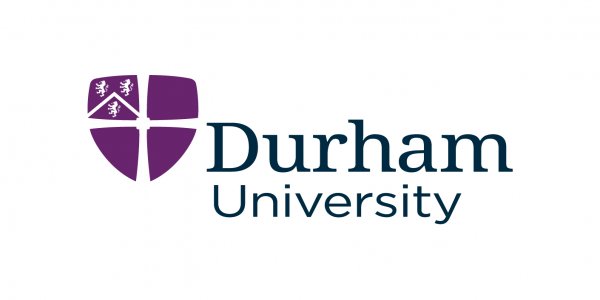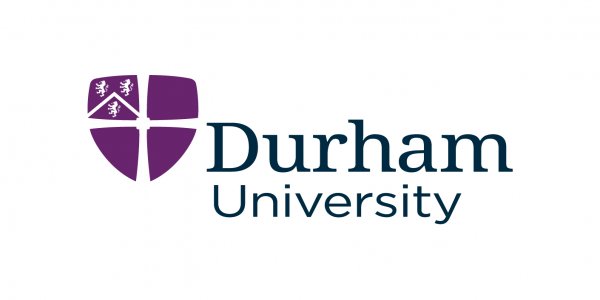 Durham University
Durham is a World Top 100 University (QS 2020). It is also ranked 5th in UK (The Guardian University Guide 2020). As a collegiate university, our 17 college communities are at the heart of our distinctive student experience, each offering accommodation, welfare and social activities, as well as a diverse interdisciplinary community.
Education USA
Your Official Source on U.S. Higher Education
Eötvös Loránd University
Eötvös Loránd University (ELTE) - in terms of student and staff number, quality of education and research, and its international relations - is a prestigious institution of public higher education in Hungary, operating continuously since its inception in 1635.
ESSEC Business School
ESSEC is one of the world's top international Business Schools with a multi continental presence in France, Singapore and Morocco.
Eszterházy Károly University
Our institution takes great pride in its past; it has served the Hungarian higher education for over 250 years. Today, it is a popular university well embedded in the scientific, cultural and economic life of the region.


EU Business School
Established in 1973, EU Business School (EU) is an international, professionally accredited, high-ranking business school with campuses in Barcelona, Geneva, Montreux, Munich and online. We offer English-taught foundation, bachelor's, master's and MBA programs. These include business administration, communication & public relations, international business, digital business, sports management, marketing, finance and enterprise, among others.
Faculty of Bioscience Engineering
The faculty of Bioscience Engineering of UGent is top-15 according to several international rankings. Our English-taught master programmes are as diverse as our focal research topic: the living matter. The faculty is located in the Belgian city of Ghent, a dazzlingly authentic, multicultural, open-minded city and a home to more than 77,000 students.
Fashion, Art & Design Connection
Global Fashion, Art & Design Education Coaching & Mentoring Platform. We created FAD to help you find your dream career and see you grow internationally. In our booth you will find information about 3 top international schools: Istituto Marangoni, Nova Accademia di Belle Arti and Domus Academy.
Full Sail University
Full Sail University in Orlando, FL has built a reputation as one of the premier art, music, and film schools in the world. Whether you're passionate about music, live concerts, video games, art and design, animation, filmmaking, web development or the business behind entertainment, an education atFull Sail University can help you begin your journey.
FUNED
FUNED es una organización sin fines de lucro que agrega esfuerzos para impulsar el crecimiento profesional de los futuros líderes mexicanos mediante apoyos educativos y becas para que cumplan su sueño de estudiar una maestría de tiempo completo presencial en el extranjero en una de las mejors 200 universidades del mundo de acuerdo al ranking QS y Financial Times. Además contamos con más de 90 universidades con convenio quienes otorgan un descuento adicional a la colegiatura.
Gettysburg College
Founded in 1832, Gettysburg College is a highly selective, national ranked, four-year residential college of the liberal arts and sciences.
Gobierno de Australia
Los representantes del Gobierno de Australia podemos orientarte y darte informacion que ayude a tus planes para estudiar en Australia: como buscar programas y universidades, procesos de admision, gestion de visas. Descubre los beneficios de estudiar en Australia!
Grenoble Ecole de Management
Grenoble Ecole de Management (GEM) is one of the leading business schools with an innovative and dynamic learning model. Our own teaching methodology/learning model trains students to be inspiring, innovative, socially interactive leaders and entrepreneurs. Our four founding pillars allow our students to have a hands-on approach and to acquire experience before entering the workforce.
Griffith College
Griffith College is Ireland's largest independent third level institution with locations in Dublin, Cork and Limerick. The College has gained an enviable, award winning reputation for providing students with first-class lectures and excellent study material.
ICETEX
El ICETEX es una entidad que promueve la Educación Superior a tráves del otorgamiento de crédito educativos, con recursos propios o de terceros, a la población con menores posibilidades económicas y buen desempeño académico.Igualmente, facilita el acceso a las oportunidades educativas que brinda la comunidad internacional para elevar la calidad de vida de los colombianos.
Institute of Technology Carlow
Celebrating its 50th Birthday, the Institute of Technology Carlow is located one hour from Dublin and is one of the largest Institutes in Ireland offering Foundation, Degree, Masters and PhD programmes across a range of disciplines including Science, Business, Engineering, Humanities and IT.
Iowa State University
Iowa State University is a public, tier 1 research university where students get a great academic start in learning communities and stay active in 900+ student organizations, undergraduate research, internships, and study abroad. Choose from 100+ majors or join as an undecided student exploring majors within a college or across the university; then add a second major and/or a minor, truly creating your own adventure!
Kaunas University of Technology
Kaunas University of Technology invites prospect future students to find out how life and studies in our campus looks like. KTU currently host studies for around 1000 international students - will you be one of them? It's up to you!
King's University College
King's at Western University is a Catholic, liberal arts university college affiliated with a large, world class univesity. King's students enjoy "The Best of Both Worlds" - small classes led by outstanding faculty on a small, beautiful campus while enjoying the experiences of being part of a comrehnsive university.
Kyoto University of Advanced Science
KUAS is now offering the brand new, all English Faculty of Engineering programs at Bachelor, Master, and Doctor levels to meet the global demand for streetsmart engineers with its 50 years of experience.
Lakehead University
Dynamic, modern, and highly learner-centred, Lakehead University promises the total university experience, a blend of academic excellence with a rich variety of social and recreational activities. Offering over 85 programs at the undergraduate and graduate levels as well as ESL, Lakehead University is fully comprehensive. Our global campus communities welcome students from over 70 nations from around the world.
Limerick Institute of Technology
Limerick Institute of Technology, twice named 'Sunday Times University Guide' Institute of the Year, is home to over 6,500 students across five vibrant campuses in Limerick city, Thurles, Clonmel, and Ennis. LIT graduates are highly employable, not only do they graduate from LIT with a degree relevant to their field of study but thanks to the institute's practical approach to learning, they also possess the necessary skills and experience that employers look for.
London Metropolitan University
We offer over 200 different courses including: foundation courses, 3-year bachelor's and 1-year master's degree programs. We offer a range of scholarship opportunities for overseas applicants. London Met's 2020/21 international fees are £12,700 GBP. Our six academic schools offer subjects such as: business, architecture, law, media and international relations.
Mary Immaculate College
Mary Immaculate College (MIC) is Ireland's leading College of Education and Liberal Arts and home to a growing and diverse community of just under 5,000 students from all over the world. MIC offers an affordable, internationally recognised and high quality education in undergraduate and postgraduate programmes. Contact us today-say hello to Ireland, hello to MIC, hello to your future!
Maynooth University
Maynooth University (MU) is an internationally recognized institution located 25 kilometers outside of Dublin, Ireland. With over 13,000 students from more than 95 countries, MU is the nation's fastest growing university. MU offers a range of programs at undergraduate, Master's and PhD level in the humanities, science and engineering, and social sciences, including business, law, and education.
McGill University
Transform your career with a specialized Masters degree at McGill University's Desautels Faculty of Management and the Bensadoun School of Retail Management. Our Masters programs will give you the tools needed to succeed in the analytics, finance and retail sectors. With a focus on experiential learning, you'll gain hands-on experience to give you a competitive edge in thriving job markets.


Middlesex University London
No 1. modern university in London with over 100 different programmes and silver rated for its high-quality teaching. Our personalised approach to learning and research is focused on doing and experience.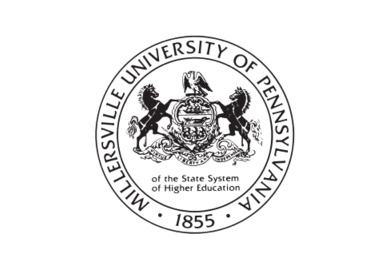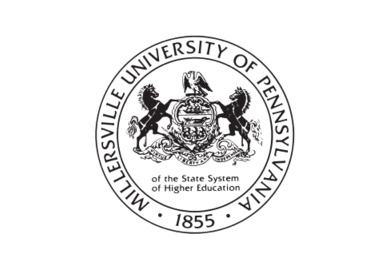 Millersville University
Millersville University is a destination of choice for many international students seeking a top-rated liberal arts education. It has been named one of the safest college campuses in America by BestColleges.com and is 1-3 hours from Philadelphia, Washington D.C. and New York City. At Millersville, you can choose from more than 120 undergraduate (bachelors) and graduate (Masters) programs.
Montserrat College of Art
Montserrat College of Art is located within the seaside town of Beverly, Massachusetts. Montserrat offers a BFA degree with concentrations in Animation & Interaction Media; Art Education; Book Arts; Graphic Design; Illustration; Painting; Photography, Video & Film; Printmaking; and Sculpture. With a student-to-faculty ratio of 12:1, MCA provides an individualized education structured around experiential learning, studio practice and professional preparation.
National College of Ireland
New Start? Join us in Dublin! Study a world recognised degree programme. Live in the most dynamic capital city of Europe. Work for a global company as you kick start the career of your dreams.
National University of Ireland, Galway
NUI Galway has been inspiring minds since 1845 as a research-led university. Ranked in the top 1% of Universities Worldwide by QS, we have 70 undergraduate programmes and 170 postgraduate programmes. Home to almost 4,000 International Students, from 110 different countries, making us the most international university in Ireland. We are one of the oldest and largest universities in Ireland.
New York Film Academy
New York Film Academy offers degrees, courses and workshops in acting, film, photography and more. Located in New York, Los Angeles, and Miami. Learn more and apply today!
Óbuda University
We would like to introduce the university's wide range of academic programs: we offer 7 BSc, 4 MSc, 3 PhD courses in English medium.
Pacific Northwest College of Art
For over one hundred years, PNCA has nurtured the talent in its students for radically reimagining everything, transforming the lives of our students and everyone they touch. Our studios and galleries continue to give rise to a vibrant community of innovators and culture-makers who shape the cultural landscape.


PRONABEC
We are an institution of the Ministry of Education of Peru that grants scholarships and educational credits, through public competitions, to talented Peruvians with limited economic resources, providing them with access to quality higher education.
RUDN University
RUDN University is the most international university of Russia. Here students from more than 158 countries study. In the University there are 472 degree programs and more than 155 joint programs. RUDN University can provide education in Russian, English and Spanish. Uniting people of different cultures by knowledge RUDN University creates leaders to make the world better.
Savannah College of Art and Design
SCAD prepares talented students for creative professions through engaged teaching and learning in a positively oriented university environment.
SEG - Swiss Education Group
We are your Swiss Alliance of Hospitality Management Schools We look after 5 schools across 6 beautiful campuses in Switzerland, with a student body made up of 111 nationalities and 6,000 students. Each school benefits from a unique location and educational experience and, with a tailored hospitality education, your 5-star educational experience starts here!
Semmelweis University
250 years of EXCELLENCE in medical education, research & innovation and healthcare.
Shanghai Jiao Tong University
Shanghai Jiao Tong University (SJTU), established in 1896, as one of the higher education institutions which enjoy a long history and a world-renowned reputation in China, is a key university directly under the administration of the Ministry of Education (MOE) of the People's Republic of China and co-constructed by MOE and Shanghai Municipal Government. Through some 120 years' unremitting efforts, SJTU has become a comprehensive, research-oriented, and internationalized top university in China.
Southern Alberta Institute of Technology (SAIT)
Southern Alberta Institute of Technology (SAIT) is a leading polytechnic institution in Canada and the third largest provider of post-secondary education in the province of Alberta. SAIT is renowned for providing outstanding applied, industry facing learning that gives students the skills they require to excel in a transforming employment market. SAIT is a global institution, hosting students from more than 97 countries on an annual basis. SAIT's focus is on providing education of highest quality, from a stunning campus in Calgary, Canada. Calgary was recently named the fifth most livable city in the world by the Economist Intelligence Unit.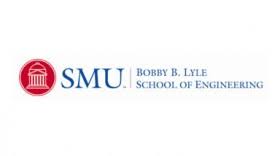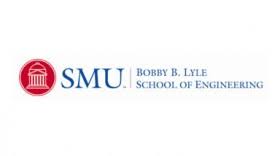 Southern Methodist University - Lyle School of Engineering
Located in Dallas, Texas, put's us at the heart of a vibrant techincal community. Given our population and size, our proximity to industry giants, and gateway to one of the largest international airports in the US, there really isn't a better place to pursue a graduate degree.
Stevens Institute of Technology
At Stevens Institute of Technology, we put our strengths behind your career. From engineering and science to business and management graduate programs, our integrated approach to research, education and innovation focuses on you.
Study in Hungary
Why is it worth choosing Hungary? Learn more about it and have your own study in Hungary experience! Here you can find information about Hungarian higher education and universities, available study programmes, tuition fees and scholarship opportunities for international students.
Syracuse University/Whitman School of Management
Syracuse University's Martin J. Whitman School of Management combines the resources of a large university with small class sizes and highly individualized attention to offer students the best possible learning experience. Students study under the leadership of exceptional faculty members, highly esteemed as world-class scholars and researchers.
Technological University Dublin
Technological University Dublin (TU Dublin) is Ireland's first Technological University; where the arts, business, sciences, engineering and technology converge. With 28,500 students from 138 different countries and 3,500 staff across three campuses in Irelands capital, Dublin. A new city campus is being developed on a spectacular 73-acre site in central Dublin. This is the largest higher education development project in Europe.
The Hong Kong Polytechnic University, School of Design
The Hong Kong Polytechnic University (PolyU) is a world-class research university, currently ranking 75th in the world and 15th in Art & Design by QS. PolyU is a home for educating thinkers, communicators and discoverers in delivering positive impact. We are committed to training tomorrow's leaders today, through a professionally-oriented education that delivers graduates unrivalled placements to thrive in businesses and industries.
The University of Manchester
Ranked 27th in the world (QS 2021), The University of Manchester is a prestigious Russell Group institution with a proud history of innovation and world firsts. Manchester has also been voted the most targeted university in the UK by top employers (High Fliers 2020).
The University of Tampa
Study business and STEM programs in a busy, downtown setting with ample job opportunities and year-round sunshine!


Thompson Rivers University
Thompson Rivers University is a public university that offers an exceptional programs variety, from an ESL, Diploma, Bachelor's and Master's degrees. Hands-on learning experiences, small class size, accessible faculty and a network of services support student success. 3,000 international students from over 90 countries study at TRU's beautiful campus in Kamloops, British Columbia.
UC Berkeley Extension (Global)
Berkeley Global is a branch of the University of California, Berkeley. Berkeley Global provides short term non-degree study abroad experiences for international students and professionals looking toadvance their academic and professional goals. We offer programs for students looking to gain a study abroad experience as well as certificates for professionals looking to advance their career. In addition, we also offer online certificate programs.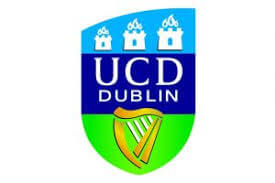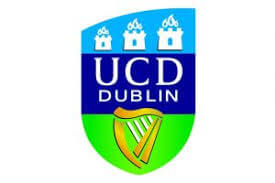 University College Dublin
UCD is one of Europe's leading research-intensive universities; an environment where undergraduate education, masters and PhD training, research, innovation and community engagement form a dynamic spectrum of activity. UCD is also Ireland's most globally engaged university with over 30,000 students from over 139 countries
Università Iuav di Venezia - IUAV, University of Venice
Università Iuav di Venezia was established in 1926 as one of the first Architecture Schools in Italy. To this day, it still maintains its status of uniqueness, offering courses focusing on architecture, arts, design, fashion, urban planning and fashion.
Universitat Oberta De Catalunya
Primera universidad 100% online del mundo. Con más de 70 mil estudiantes y 81 mil graduados en más de 134 países. El innovador modelo educativo de la UOC se adapta a tu ritmo de vida. La UOC se encuentra clasificada en los rankings más prestigiosos como el Times Higher Education por su calidad
University College Cork
UCC is a comprehensive, research-led university and is a constiuent member of the National University of Ireland (NUI) network. Founded in 1845, it consists of four faculties, or Colleges, which offer a world-class education in medicine & health, the sciences, humanities, business and law.
University of Alberta
UAlberta is a leading Canadian and world university with almost 40,000 students from around the world. Choose from 200 bachelor's degree programs with research, co-op/internship, and study abroad options available. International students benefit from the many programs and services designed to facilitate academic and personal success. Edmonton offers an affordable lifestyle and top students receive scholarships.


University of Bristol
Bristol is one of the top 10 UK universities known internationally for its standard of teaching and research programs. More than 150 students from Latin America study here today, and we would love for you to be part of our community as well.
University of Calgary
UCalgary is a top 200 ranked university in the world and we've done it by pushing our limits, challenging ourselves to do better, and seeking knowledge – wherever that journey takes us. We're never afraid to question conventional wisdom, and we share what we find openly and eagerly. It's an approach that's led to exponential growth since 1966.
University of California, Berkeley (Summer Sessions)
UC Berkeley Summer Sessions & Study Abroad offers a variety of high-quality academic education opportunities including the International Dual Degree programs, Global Edge and Freshman Edge programs for incoming freshmen students, Transfer Edge for transferring students, and a summer Pre-College program for continuing high school students. To learn more about how you earn academic credit, engage with students from around the world, and experience university life at UC Berkeley visit our Summer Sessions website.
University of Exeter
Exeter is a UK Top 10 university and member of the prestigious Russell Group of world-class research-intensive universities with a gold rating for teaching. Professional placements, study abroad and field trip opportunities. More than 250 clubs and societies and our South West region has stunning surrounding beaches and national parks. Scholarships are available.


University of Glasgow
The University of Glasgow is a major research-led university operating in an international context with the following fundamental aims: to provide education through the development of learning in a research environment; to undertake fundamental, strategic and applied research; to make a major contribution to local, regional, national and international communities through widening access and through working in partnership to support economic regeneration; to sustain and add value to Scottish culture, to the natural environment and to the national economy.


University of Leeds
The University of Leeds is a world top-100 university (QS World University Rankings 2021) and one of the most prestigious universities in the UK. Renowned for our high quality teaching and research, Leeds has over 38,000 students from 170 countries and is located in a vibrant, student-friendly city.
University of Limerick
The University of Limerick (UL) is renowned for its graduate employability, dedication to the student experience, industry-relevant programmes, award-winning research, stunning campus and UL's deep commitment to community engagement. With close to 17,000 students, including 3,000 international students, UL is a young and enterprising university with a proud record of innovation in education and scholarship.
University of Maryland, Smith School of Business Full Time MBA Program
Representatives from Maryland Smith would love to chat with you one-on-one about the full-time MBA program. Enter to learn more.
University of Miami
The University of Miami is a vibrant and diverse academic community and has rapidly progressed to become one of America's top research universities. The University of Miami now ranks as the 49th best college in the United States.
University of Pannonia
The UP offers high quality education supported by cutting edge research activities in student friendly atmosphere. Through promoting diversity, inclusion and a welcoming study environment - the UP is proud to be international. The vibrant student life and active local youth culture contribute to an extraordinary study experience. Level U.P.!
University of Pécs
The University of Pécs, the oldest university in Hungary, was founded in 1367. We host more than 4500 international students from over 110 countries, who have chosen us because of the secure environment, high quality of teaching, reasonable tuition fees, low living costs and the huge international student community.


University of Southampton
Ranked in the top 100 universities worldwide, the University of Southampton is a proud founding member of the Russell Group University and the Wolrdwide Univeristies Network (WUN). With over 6,500 international students coming from 135 countries, the University of Southampton is placed 8th in the UK in research intensity and top 20 overall.
University of Technology Sydney
Our commitment to future-focused learning, high-impact research, and effective partnerships with industry and community is reflected in the design of our campus. Our cultiurally diverse campus is in the heart of Sydney's creative and digital precinct and alongside Sydney's central business district.
University of the Arts London
What happens when you mix an arts school with a business school? You will become a new type of business graduate: one who can combine creative thinking and innovation with core management skills. We train future leaders with compassion, resilience and the ability to adapt to an increasingly complex world.
University of the Fraser Valley
The University of the Fraser Valley is a fully accredited public university located just outside of beautiful Vancouver Canada. UFV has over 14,000 students, 1,700 of which is international, and is recognized internationally for its qualify instruction, student success, and engaging career focus learning opportunities.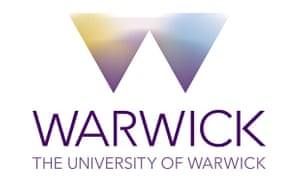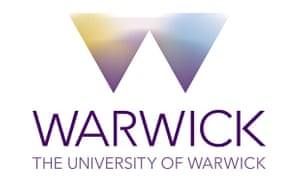 University of Warwick
Warwick is a world-leading university with the highest academic and research standards. It's one of the top 10 UK universities and 62nd in the world (QS World University Rankings 2020), and the supportive campus community in Coventry, the heart of the UK, welcomes students from over 150 countries.


University of York
Since our establishment in 1963, the University of York (UK) has made an international impact with the highest quality academic excellence and research. Join us on a full-time degree programme (Bachelors, Masters or PhD), a part-time distance learning (online) Masters or come to York for just one or two terms as a Visiting student.
Victoria University of Wellington
Wellington School of Business and Government is located in the centre of innovation, entrepreneurship, policymaking and creativity. It is among just 1 percent of business schools worldwide to hold the 'Triple Crown' - EQUIS, AACSB, AMBA.
Yamanashi Gakuin University - iCLA
The International College of Liberal Arts (iCLA) is an American style liberal arts college located 90 minutes west of Tokyo. Our students immerse themselves in the very essence of Japanese culture, whilst acquiring a contemporary and globally relevent education at our state-of-the-art facilities. All classes are taught in English.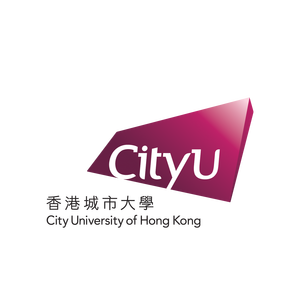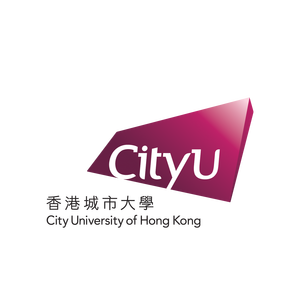 City University of Hong Kong
CityU is a publicly funded university in Hong Kong, currently ranked 48th in the world (QS2021) and was voted the 'Most International University' by THE in 2019. Our vision is to become a global university, excelling in research and profession education. Our mission is to nurture and develop students' talent and to create applicable knowledge in order to support social and economic growth.
City, University of London
City, University of London is a world-class University based in the heart of London and attracts more than 20,000 students from over 160 countries.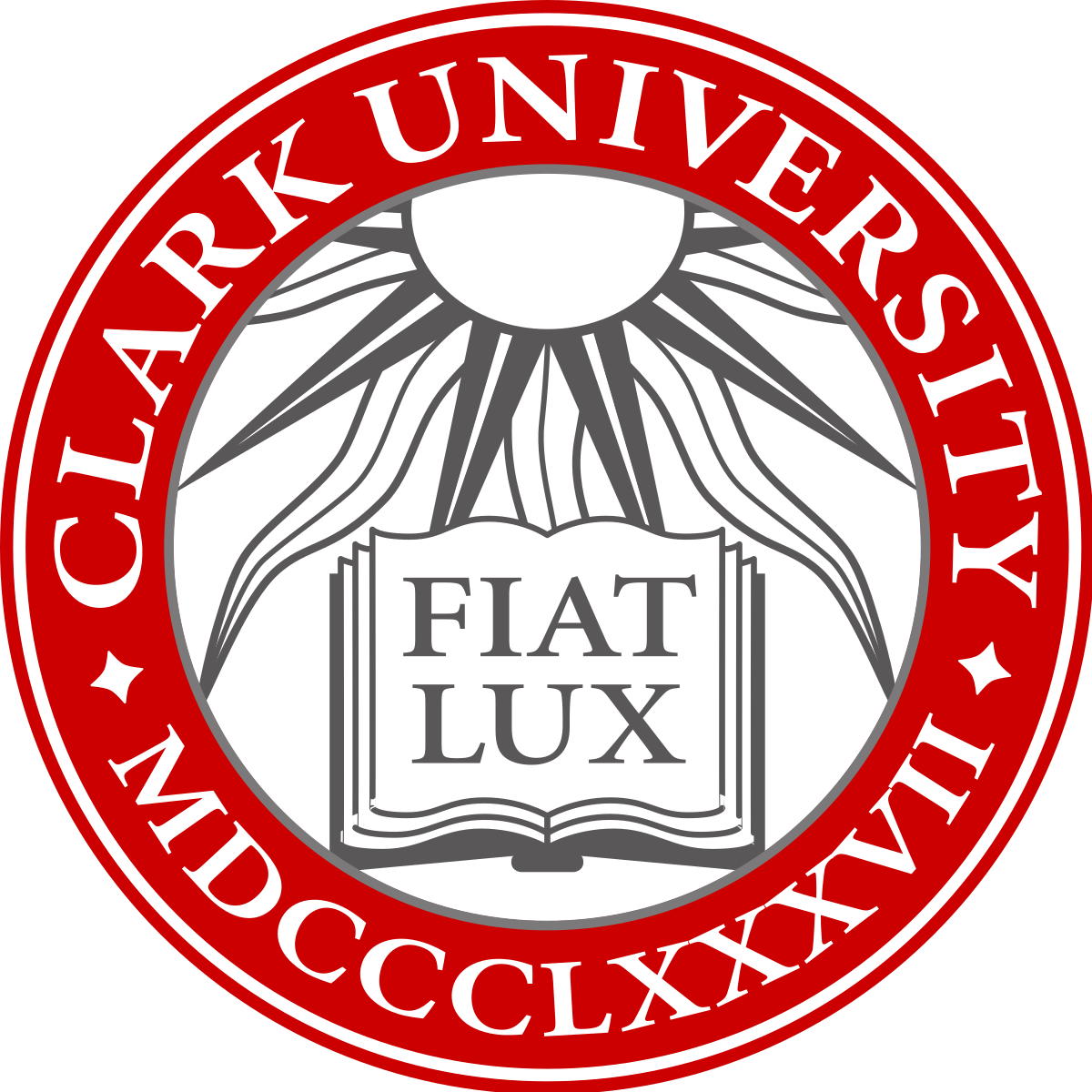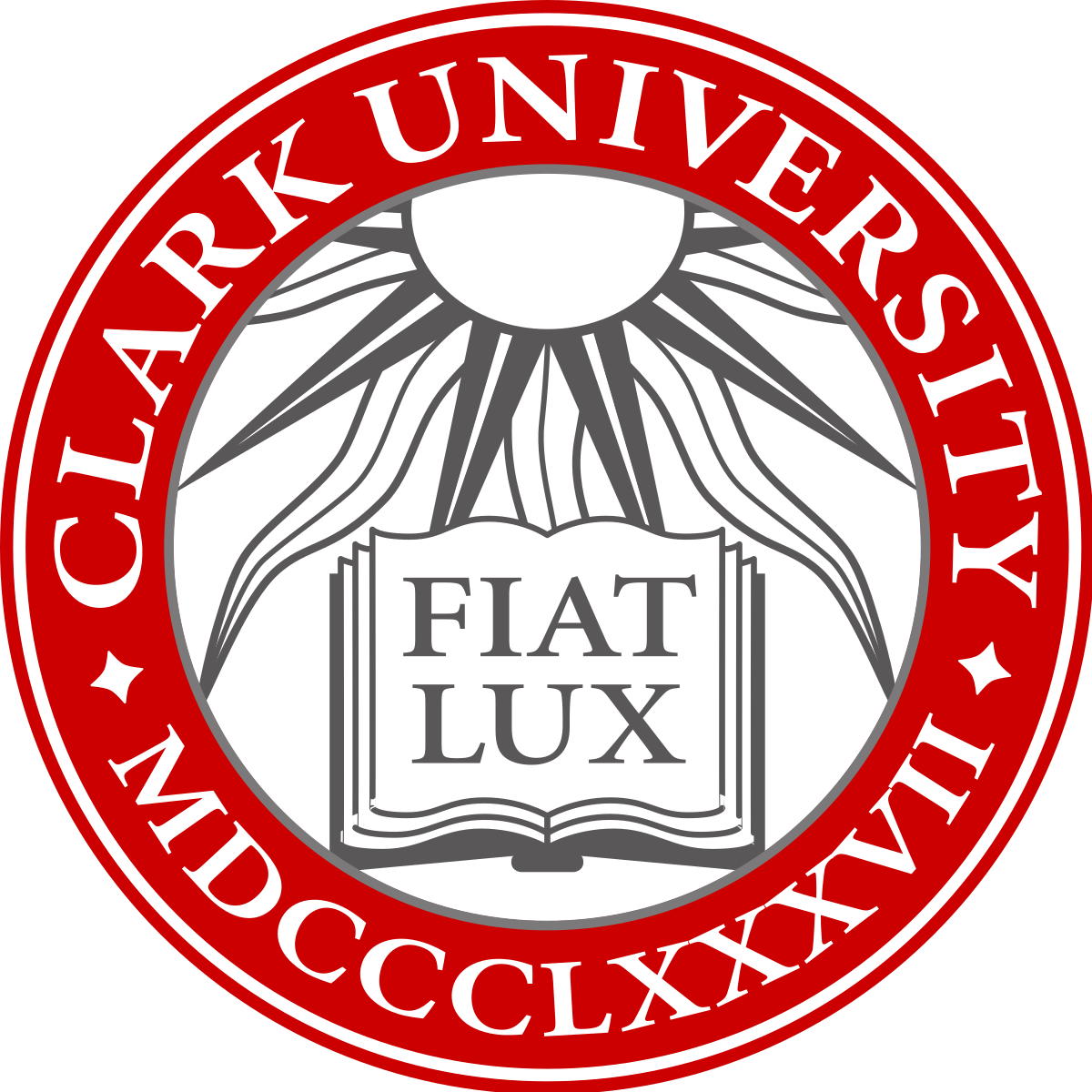 Clark University
Clark University is a liberal arts university in Worcester Massachusetts USA. Our School of Management provides wonderful opportunities for post-graduate students looking to obtain their master's degrees in the ever-evolving world of business.
EIT InnoEnergy Master School
Our unique European Master's programmes address the most exciting and important areas in sustainable energy and energy engineering. All develop highly valued, in-demand knowledge and skills for a rapidly changing energy sector.
ESDI University of Design
Founded in 1989, ESDi was the first university in Spain to impart an Official Undergraduate Degree in Design. We promote innovation, knowledge, and improvement in the field of Fashion, Graphic Design, Product Design, Audiovisual Design, Interior Design and Design Management.
Glasgow Caledonian University
Glasgow Caledonian University (GCU) is a vibrant, innovative and multi-award winning University for the Common Good. We aim to contribute to society in a manner that embraces yet goes beyond the traditional role of a university. GCU's For the Common Good commitment is brought to life and delivered by students and staff across academic schools and departments.
Hong Kong Baptist University
Founded in 1956, HKBU is a caring community with close teacher-student relationships, dedicated to providing our students with diversified and innovative learning experiences inside and outside of the classroom. Our strength span across seven faculty/school/academy, offering over 40 majors in Arts, Business, Chinese Medicine, Communication, Science, Social Sciences, and Visual Arts.
Indiana University - Purdue University Indianapolis
Earn prestigious degrees from two universities in one amazing city! You can receive degrees from high ranking programs at Indiana University, Purdue University, or both if you're motivated. You will live in Indianapolis, the 15th largest city and one of America's best kept secrets.
Lingnan University
Founded in Hong Kong in 1967, Lingnan University is a tightknit liberal arts university. True to our identity as a liberal arts university, we are characterised by our broad-based curriculum, a fully residential campus, close faculty-student relationship and an emphasis on exchange and extra-curricular learning experiences.


Liverpool John Moores University
LJMU is a THE World University Rankings 2020 Top 100 (Young) university. With a vibrant community of 25,000 students from over 100 countries, it is one of the largest, most dynamic and forward-thinking universities in the UK.The university has a strong reputation in the UK for Engineering, Accounting and Finance, Sports Science, Art and Journalism.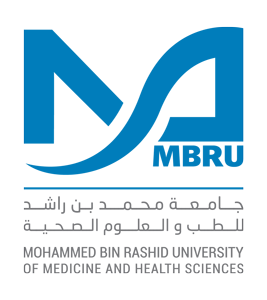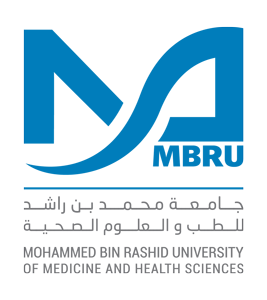 Mohammed Bin Rashid University of Medicine and Health Sciences
Established in 2016 with a mission to advance health in the UAE and the region through an innovative and integrated academic health system, Mohammed Bin Rashid University of Medicine and Health Sciences (MBRU) offers undergraduate and postgraduate degrees through its colleges, Hamdan Bin Mohammed College of Dental Medicine (HBMCDM), The College of Nursing and Midwifery, and the College of Medicine.
Monash University
Monash is ranked in the world's top 100 universites and is a member of Australia's leading Group of Eight (Go8) research-intensive universities. Based in Melbourne with overseas campuses and joint research facilities in Malaysia, Italy, China and India, Monash is a truly global university.
Regent's University
Regent's is London's only independent, non-profit University located in the secluded oasis of Regent's Park in the heart of the city centre and has one of the most diverse student bodies in the whole of the UK. We offer small class sizes and a personal experience, which we have found to be a great fit for international students choosing to study overseas for the first time. We offer full undergraduate and postgraduate degrees as well as short term and summer + internship programmes, and our subject areas focus on Business and Management, Fashion and Design, Liberal Arts and Humanities, Film, Media and Performance and Psychology.
Ritsumeikan Asia Pacific University
APU offers English-based degree programs in Business and Social Science alongside Japanese-language classes. APU's truly international environment where half of the students coming from over 90 different countries allows you to cultivate your own global perspectives and problem-solving skills to join the next generation of global leaders.
Royal College of Surgeons
RCSI University of Medicine and Health Sciences is the largest medical school in Ireland, offering undergraduate degrees in Medicine, Pharmacy and Physiotherapy.
St. George's University School of Medicine
St. George's University has been providing the world with highly trained doctors for more than 40 years and has an extensive international network of over 18,000 MD alumni around the world. Our graduates have been licensed in all 50 US states and Canada and have practised in more than 50 countries of the world.
Study in Hong Kong
Hong Kong aspires to be a regional education hub with many world-class institutions. It is home to some of the world's top 50 universities including those ranked 4th and 7th in Asia in 2021. Hong Kong's government-funded universities offer a wide array of high quality programmes and host some of the world's best degree programmes.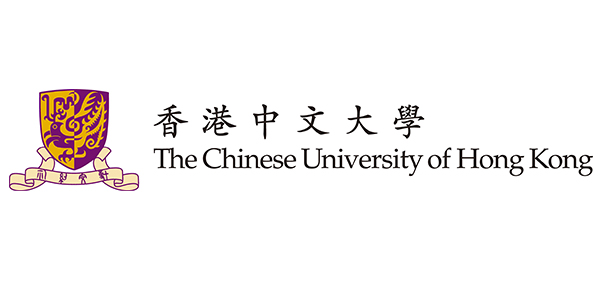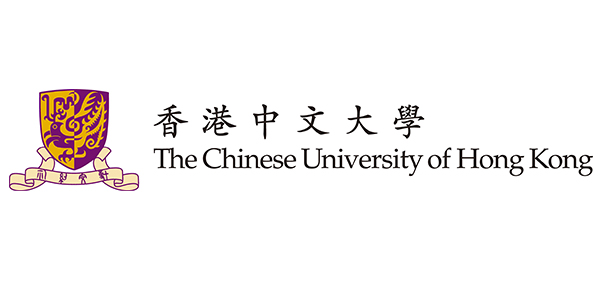 The Chinese University of Hong Kong
Ranked 43rd globally by the QS World University Rankings and No. 1 in Hong Kong by Reuters Asia's Most Innovative Universities in 2016-19. The Chinese University of Hong Kong is a comprehensive research University with a forward-looking global vision.
The Education University of Hong Kong
Ranked 2nd in Asia and 16th in the World in Education (QS World University Rankings by Subject 2020), The Education University of Hong Kong is a public university dedicated to the advancement of teaching and learning, through a diverse offering of academic and research programmes on teacher education and complementary social sciences, humanities and creative arts and culture, from undergraduate to doctoral level.
The Hong Kong Polytechnic University
PolyU is a world-class research university, ranking among the world's top 100 institutions. The Hong Kong Polytechnic University (PolyU) is a home for educating thinkers, communicators and discoverers in delivering positive impact. We are committed to training tomorrow's leaders today, through a professionally-oriented education that delivers graduates unrivalled placements to thrive in businesses and industries.
The Hong Kong University of Science and Technology
#1 World's Top Young University (Times Higher Education 2019) #10 Most Employable Graduates in the World (Global University Employability Survey 2019) # 27 World's Top 1,000 Universities (QS World Univeristy Rankings 2021)
The University of Adelaide
The University of Adelaide is ranked in the top 1% of universities worldwide and located in the heart of the world's10th most liveable city. The University is home to 25,000 students reflecting a diverse international community, made up of 32% international students from more than 100 countries.
The University of Hong Kong
Established in 1911, the University of Hong Kong (HKU) is the territory's oldest institute of higher learning and also an internationally recognized, research led, comprehensive university.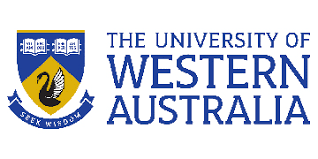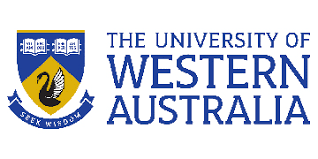 The University of Western Australia
The University of Western Australia (UWA) was established in 1911 and currently ranks 86 in the Top 100 Universities around the world (QS 2020). We have a reputation for excellence in teaching, learning and research in a wide range of subjects. Our vision is to create the next generation of global leaders through experience-rich education and world- leading, trustworthy research.


Trinity College Dublin
Founded in 1592, Trinity is one of the world's leading universities, ranked 101 worldwide (QS 2021) and the number 1 university in Ireland. It was modelled after the collegiate universities of Oxford and of Cambridge. Trinity offers an exceptional research-led educational experience with courses ranging from all sorts of engineering and biology and biomedical science specialisations to law and literature.
Troy University
Founded in 1887 and located in southeast US, Troy University is Alabama's International University. We serve students from more than 80 countries and offer more than 200 internationally recognized undergraduate and graduate programs including Global Business, Computer Science, Nursing, Sport Management, and also English as a Second Language. Generous scholarships are available for Undergraduate and Graduate students. Go Trojans!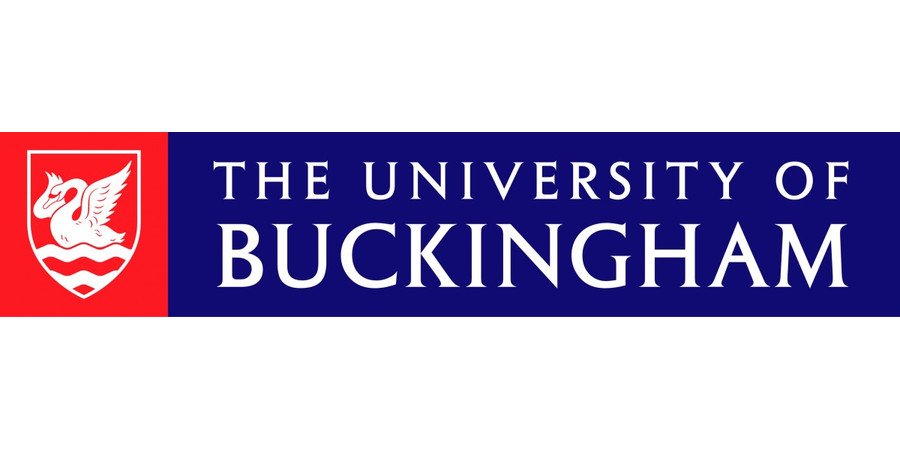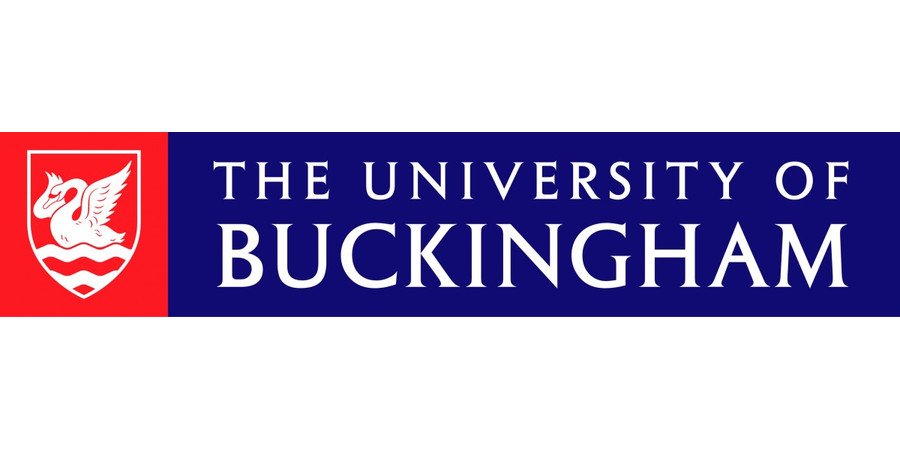 University of Buckingham - Buckingham Business School
Secure your future with a degree from the University of Buckingham. The University of Buckingham is one of Britain's first independent universities: a home for original, aspiring students. We are proudly independent and committed to the pursuit of truth and freedom of speech. Established via a Royal Charter, our Oxbridge-style tutorials ensure that we keep class sizes small so every student can thrive here.
University of Central Lancashire
The Unviersity of Central Lancashire is the perfect destination if you are looking for a world-class education and an unforgettable stuent experience. Situated in the heart of the North West of England, UCLan is one of the UKs largest universities at whcih you will achieve an outstanding degree, make friends for life, explore your potential and discover new passions.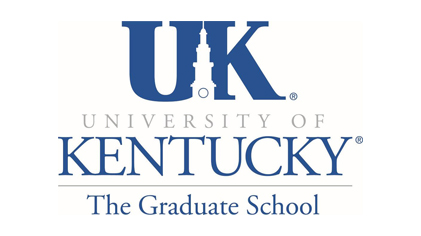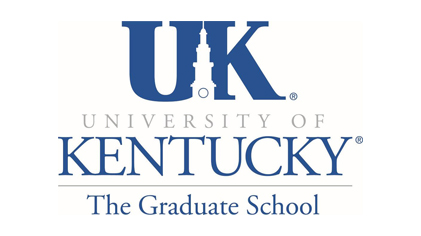 University of Kentucky
The Graduate School at the University of Kentucky offers a wide array of graduate programs, exceptional research opportunities, and a unique environment for study.
University of New England
The University of New England in Armidale, Australia, is a global leader in research and academic innovation. Our international students interact closely with teaching staff and enjoy being a part of a close-knit community. UNE's primary goal is to give you the knowledge and skills you need to make a difference in the world. Yet, while our focus is on the future, we are also proud of our heritage. As one of Australia's oldest universities, you can trust us to provide a high-quality learning experience.
University of Veterinary Medicine Budapest
With its more than 230 years old history and over 30 years of experience working with international students the University of Veterinary Medicine Budapest is one of the best vet school in Europe. Thanks to the high number of practical hours, the clinical infrastructure and the high-class education, the degree students get here ensures outstanding career prospects.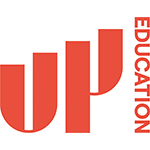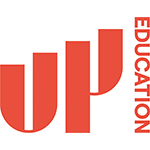 UP Education: Australia & New Zealand Pathways
At UP Education, we open the door to English-language university. Our specialised courses offer you guaranteed entry into world-class universities in New Zealand and Australia. Our official partners in New Zealand include: The University of Auckland, AUT University and Victoria University of Wellington. We also partner with University of Tasmania, Charles Darwin University and Swinburne University of Technology in Australia.
York University
Located in Toronto, York is the 3rd largest university in Canada, offering 200+ undergraduate, masters and PhD programs in the arts, engineering, computer science, business, health, life sciences, the environment, languages, cultures and international studies. Open your mind and see where an education from York University can take you.
American University in Bulgaria
AUBG offers excellent U.S education to students coming from 35+ countries. The university is an undisputed education leader according to the national university rankings and AUBG alumni have a reputation for success in their careers and in graduate studies, with many going on to the world's leading schools and employers.
Arcadia University
Arcadia University's pioneering, global, integrated, liberal arts, and professional learning experience cultivates leaders who are intellectually fearless and uniquely prepared for life and work. Our highly regarded, values-based learning community reflects the world in which we want to live.
Campus France Brasil
O Campus France Brasil é a agência oficial do governo francês para a promoção dos estudos, em todos os níveis: graduação, mestrado, doutorado, cursos de francês e cursos de curta duração. Com escritórios por todo o Brasil, a agência oferece atendimentos gratuitos aos interessados em estudar na França. Conheça as universidades públicas e privadas, candidaturas e bolsas de estudos!
Education USA Brazil
O EducationUSA é a fonte oficial de informações sobre estudos em nível superior nos Estados Unidos.


Karlshochschule International University
Karlshochschule is a state-accredited university of applied sciences in Germany. We provide all of the Programs in Bachelor and Master in English. Besides Business and Management Programs, the Society programs included International Relations, Politics, Philosophy and Economics are also our key programs, which are highly appreciated and attract a high amount of international students. Since 2018, we have representatives right in Vietnam to recruit and support exclusively for Vietnamese students.
Nova Southeastern University
Nova Southeastern University (NSU) is a private, non-profit, independent university with approximately 26,000 students, located in beautiful Fort Lauderdale, Florida. We offer more than 50 different majors and minors, including biology, marine biology, environmental science, marketing, criminal justice and marketing. Come be a part of our shark family!
Studying And Working In New Zealand
Leading the way in international student services, we deliver outstanding results. We create long-term partnerships to help you achieve your dream of studying in New Zealand and beyond. Our end-to-end service takes care of everything from matching you with the exact right education provider to managing your accommodation and settlement.
Radboud University
Radboud University is a comprehensive internationally-oreinted university that aspires to be one of the best in Europe. It challenges its students to actively participate in the academic community and trains them to be critical and committed academics, with their own views, who will take up responsible positions in a society.
Study in Japan Project - University of Tsukuba
Com o apoio do Ministério da Educação Japonês, o programa Study in Japan foi criado para ajudar a conectar escolas e universidades japonesas com alunos internacionais. Nós do time Study in Japan -South America estamos diretamente encarregados em apontar possíveis caminhos para apoiar alunos brasileiros que queiram estudar no Japão.
Université Laval
Founded in 1663, Université Laval is one of Canada's top research universities and a world top 20 French-language university, located in beautiful Québec city, a UNESCO World Heritage Site. The university accounts for 17 faculties, 500 study programs, 300 research groups and chairs and more than 4000 internationally-renowed professors, lecturers and other teaching and research staff.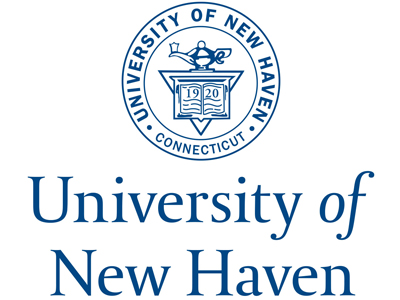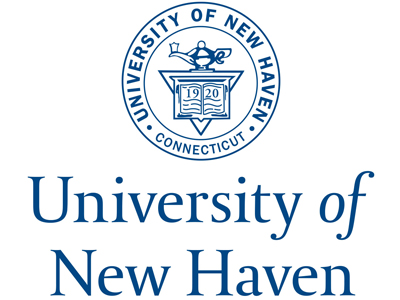 University of New Haven
The University of New Haven, founded on the Yale campus in 1920, is a top-tier prviate university that has been recognized by the Princenton Review and U.S. News &World Report for academic excellence. Located between New York City and Boston, the University of New Haven is a diverse and vibrant community of 6,800 students from across the globe.
University of Nottingham Ningbo China
The University of Nottingham Ningbo China (UNNC) was the first Sino-British university to open its dorrs in China. Establised in 2004, UNNC is the third campus of the University of Nottingham global system, providing students the same teaching quality as in UK, but combined with a unique China experience.
VLUHR - Study in Flanders
Studying in Flanders or Brussels will give you access to excellent higher education at an excellent price/quality ratio, in an open and multilingual society, boasting a high quality of life and a universal health care system, in a strong, innovation-driven economy, at the heart of Europe.
Full Sail University (SPONSOR)
Full Sail University in Orlando, FL has built a reputation as one of the premier art, music, and film schools in the world. Whether you're passionate about music, live concerts, video games, art and design, animation, filmmaking, web development or the business behind entertainment, an education atFull Sail University can help you begin your journey.
Aston University, Birmingham
Aston University, Birmingham offers Foundation, Bachelors and Masters programmes as well as MBA, DBA and PhD. We have January starts available and scholarships up to £8000 for international students. Come and study in the UK's 2nd largest city!
Campus France Vietnam
Campus France is a service of the French Embassy in Vietnam. Our missions : promoting France as a study destination & working with students towards their success in accessing French higher education, from the first information to their departure.
Charles Sturt University
An Australian experience like no other.
City University of Macau
City University of Macau now has nearly 6000 students. It has set up 10 faculties/schools and offers 9 Bachelor's Degree programs, 16 Master's Degree programs and 12 Doctoral Degree programs, including nearly 40 Chinese, Portuguese and English programs. The University adopts a "five in one" learning model featuring "international learning", "experimental learning", "cross cultural learning", "peer learning" and "value-added learning".
Donghua University - Center of International Programs (CIP)
Donghua University is one of China's top universities, with a range of excellent bachelor's programs in business. Wether you want to study Marketing, International Trade, or Business Administration: Donghua University offers a great campus in a fabulous Shanghai, top-notch facilities and a truly international faculty.
Ghent University
Founded in 1817, Ghent University is a top 100 university and with 46.000 students one of the major universities in Belgium. Across 11 faculties high-quality courses in English are offered in different scientific disciplines. Located in the cultural and economical heart of Europe, the city of Ghent and Ghent University are top destinations for an international education.
IED Istituto Europeo di Design
Istituto Europeo di Design was founded in 1966 and today is the only Higher Education Institution in the creative field to have maintained a completely Italian identity over time. IED operates in the fields of training and research in the disciplines of Design, Fashion, Visual Arts, Communication and Management, Art.
Kiang Wu Nursing College
Kiang Wu Nursing College of Macau (KWNC) was founded in 1923 and rated with confidence in four aspects and recognized with four features of good practice at its Institutional Quality Audit conducted by the Quality Assurance Agency for Higher Education(QAA) of the United Kingdom in 2015.
Macao Institute for Tourism Studies
Macao Institute for Tourism Studies (IFTM), established in 1995, is a public institution of higher education in Macao that offers degree programmes and professional training in tourism and hospitality, and is under the supervision of the Secretary for Social Affairs and Culture of the Government of Macao Special Administrative Region.
Macao Polytechnic Institute
Macao Polytechnic Institute (MPI) is a publicly-funded, multi-disciplinary tertiary institution in Macao. Degree programmes from undergraduate to doctoral levels are offered for cultivating quality professionals capable of recognizing and reacting to international opportunities and challenges.
Macau Group (DSES)
Higher Education Bureau is a public sector established by the Government of Macao Special Administrative Region. The Bureau is responsible for coordinating, following up and developing higher education affairs in Macao. Overseas students are welcome to pursue further studies in Macao.
Macau University of Science and Technology
Ranked among the top 300 universities in the World.
Ravensbourne University London
Ravensbourne University London is a specialist and innovative, industry-focused university located in the heart of London.
RCSI & UCD Malaysia Campus
RCSI & UCD Malaysia Campus (RUMC) is Malaysia's first accredited private medical school, owned and established by the Royal College of Surgeons in Ireland (RCS) and University College Dublin (UCD), two world-renowned medical universities in Ireland.
Shannon College
Shannon College of Hotel Management is a college of NUI Galway. The College is quite unique; its Irelands only dedicated College of Hotel Management; it has a distinctive structure with emphasis on professional practical training, international work placements and a strong business education.The College was founded in 1951, it have maintained a 100% employment record on graduation day for all undergraduate students.
Singapore Institute of Management Pte Ltd
Established in 1964, Singapore Institute of Management is one of the top private education institution in Singapore. Partnering prestigious universities from US, UK and Australia, obtain the certification directly from our partners while studying closer to home, at a fraction of the cost.
St. Francis College
New York City is our campus and Brooklyn is our backyard! The global crossroads begin in the heart of Brooklyn, and extends all the way to your home. St. Francis College students not only get to experience the best of New York City, they also join a diverse community of leaders and faculty that champion their education and future.
University of Macau
Founded in 1981, the University of Macau (UM) is the only public comprehensive university in Macao. With English as the main medium of instruction, UM is committed to producing creative and socially responsible graduates with a global mindset and international competitiveness.
University of Saint Joseph
The Faculty offers a rich multi-cultural and exciting environment for students who engage with the intersection of Arts, Humanities and Technology, addressing the great human challenges of our times. The four key-areas of studies are Media Arts and Technology; Architecture and Design; History and Heritage; Languages and Culture.
University of Szeged
The University of Szeged is a large research university located in Hungary's Southern Great Plain. It offers undergraduate, graduate and doctoral programmes across 12 faculties, spanning the arts, humanities, sciences and medicine.
Waterford Institute of Technology
Established in 1970, Waterford Institute of Technology is the largest of the Irish Institutes of Technology outside of Dublin and is generally regarded as the most innovative and progressive institution. The range of academic programmes is very wide covering Humanities, Health, Science and Informtation, Engineering, Business and Education.
Western Kentucky University
In the heart of the United States, WKU holds the resources/events of a large institution with the personalized feel of a small, liberal arts school. WKU contains over 170 undergraduate programs and 80 graduate programs, but is most-known for its journalism, nursing, business, engineering, computer sciences, and humanities degrees.
Array ( [0] => Audencia Business School [1] => BI Norwegian Business School [2] => Bishop's University [3] => Budapest University of Technology and Economics [4] => Campus France LATAM [5] => Chalmers University of Technology [6] => Ciudad de Buenos Aires [7] => COLFUTURO [8] => Education Ireland [9] => Cork Institute of Technology [10] => Corvinus University of Budapest [11] => Coventry University [12] => Cranfield University [13] => Curtin University [14] => Dundalk Institute of Technology [15] => Durham University [16] => Education USA [17] => Eötvös Loránd University [18] => ESSEC Business School [19] => Eszterházy Károly University [20] => EU Business School [21] => Faculty of Bioscience Engineering [22] => Fashion, Art & Design Connection [23] => Full Sail University [24] => FUNED [25] => Gettysburg College [26] => Gobierno de Australia [27] => Grenoble Ecole de Management [28] => Griffith College [29] => ICETEX [30] => Institute of Technology Carlow [31] => Iowa State University [32] => Kaunas University of Technology [33] => King's University College [34] => Kyoto University of Advanced Science [35] => Lakehead University [36] => Limerick Institute of Technology [37] => London Metropolitan University [38] => Mary Immaculate College [39] => Maynooth University [40] => McGill University [41] => Middlesex University London [42] => Millersville University [43] => Montserrat College of Art [44] => National College of Ireland [45] => National University of Ireland, Galway [46] => New York Film Academy [47] => Óbuda University [48] => Pacific Northwest College of Art [49] => PRONABEC [50] => RUDN University [51] => Savannah College of Art and Design [52] => SEG - Swiss Education Group [53] => Semmelweis University [54] => Shanghai Jiao Tong University [55] => Southern Alberta Institute of Technology (SAIT) [56] => Southern Methodist University - Lyle School of Engineering [57] => Stevens Institute of Technology [58] => Study in Hungary [59] => Syracuse University/Whitman School of Management [60] => Technological University Dublin [61] => The Hong Kong Polytechnic University, School of Design [62] => The University of Manchester [63] => The University of Tampa [64] => Thompson Rivers University [65] => UC Berkeley Extension (Global) [66] => University College Dublin [67] => Università Iuav di Venezia - IUAV, University of Venice [68] => Universitat Oberta De Catalunya [69] => University College Cork [70] => University of Alberta [71] => University of Bristol [72] => University of Calgary [73] => University of California, Berkeley (Summer Sessions) [74] => University of Exeter [75] => University of Glasgow [76] => University of Leeds [77] => University of Limerick [78] => University of Maryland, Smith School of Business Full Time MBA Program [79] => University of Miami [80] => University of Pannonia [81] => University of Pécs [82] => University of Southampton [83] => University of Technology Sydney [84] => University of the Arts London [85] => University of the Fraser Valley [86] => University of Warwick [87] => University of York [88] => Victoria University of Wellington [89] => Yamanashi Gakuin University - iCLA [90] => Audencia Business School [91] => BI Norwegian Business School [92] => Bishop's University [93] => Chalmers University of Technology [94] => City University of Hong Kong [95] => City, University of London [96] => Clark University [97] => Cork Institute of Technology [98] => EIT InnoEnergy Master School [99] => ESDI University of Design [100] => ESSEC Business School [101] => Full Sail University [102] => Glasgow Caledonian University [103] => Griffith College [104] => Hong Kong Baptist University [105] => Indiana University - Purdue University Indianapolis [106] => Institute of Technology Carlow [107] => Kaunas University of Technology [108] => King's University College [109] => Kyoto University of Advanced Science [110] => Lakehead University [111] => Limerick Institute of Technology [112] => Lingnan University [113] => Liverpool John Moores University [114] => Millersville University [115] => Mohammed Bin Rashid University of Medicine and Health Sciences [116] => Monash University [117] => National College of Ireland [118] => National University of Ireland, Galway [119] => Pacific Northwest College of Art [120] => Regent's University [121] => Ritsumeikan Asia Pacific University [122] => Royal College of Surgeons [123] => RUDN University [124] => Savannah College of Art and Design [125] => Shanghai Jiao Tong University [126] => Southern Methodist University - Lyle School of Engineering [127] => St. George's University School of Medicine [128] => Stevens Institute of Technology [129] => Study in Hong Kong [130] => Syracuse University/Whitman School of Management [131] => Technological University Dublin [132] => The Chinese University of Hong Kong [133] => The Education University of Hong Kong [134] => The Hong Kong Polytechnic University [135] => The Hong Kong Polytechnic University, School of Design [136] => The Hong Kong University of Science and Technology [137] => The University of Adelaide [138] => The University of Hong Kong [139] => The University of Tampa [140] => The University of Western Australia [141] => Trinity College Dublin [142] => Troy University [143] => UC Berkeley Extension (Global) [144] => University College Cork [145] => University College Dublin [146] => University of Buckingham - Buckingham Business School [147] => University of Calgary [148] => University of Central Lancashire [149] => University of Kentucky [150] => University of Limerick [151] => University of Maryland, Smith School of Business Full Time MBA Program [152] => University of New England [153] => University of Technology Sydney [154] => University of the Fraser Valley [155] => University of Veterinary Medicine Budapest [156] => University of Warwick [157] => UP Education: Australia & New Zealand Pathways [158] => Victoria University of Wellington [159] => York University [160] => American University in Bulgaria [161] => Arcadia University [162] => Audencia Business School [163] => BI Norwegian Business School [164] => Campus France Brasil [165] => Chalmers University of Technology [166] => Cranfield University [167] => Curtin University [168] => Education USA Brazil [169] => ESSEC Business School [170] => Full Sail University [171] => Iowa State University [172] => Indiana University - Purdue University Indianapolis [173] => Karlshochschule International University [174] => Kaunas University of Technology [175] => London Metropolitan University [176] => McGill University [177] => Middlesex University London [178] => Millersville University [179] => New York Film Academy [180] => Nova Southeastern University [181] => Southern Alberta Institute of Technology (SAIT) [182] => Studying And Working In New Zealand [183] => Radboud University [184] => Regent's University [185] => RUDN University [186] => Savannah College of Art and Design [187] => SEG - Swiss Education Group [188] => Shanghai Jiao Tong University [189] => Southern Methodist University - Lyle School of Engineering [190] => Study in Japan Project - University of Tsukuba [191] => The University of Hong Kong [192] => The University of Manchester [193] => The University of Tampa [194] => Thompson Rivers University [195] => UC Berkeley Extension (Global) [196] => Troy University [197] => Università Iuav di Venezia - IUAV, University of Venice [198] => Université Laval [199] => University of Bristol [200] => University of Calgary [201] => University of Exeter [202] => University of Glasgow [203] => University of Leeds [204] => University of Miami [205] => University of New Haven [206] => University of Nottingham Ningbo China [207] => University of the Fraser Valley [208] => University of York [209] => VLUHR - Study in Flanders [210] => Yamanashi Gakuin University - iCLA [211] => Full Sail University (SPONSOR) [212] => American University in Bulgaria [213] => Aston University, Birmingham [214] => Audencia Business School [215] => BI Norwegian Business School [216] => Campus France Vietnam [217] => Chalmers University of Technology [218] => Charles Sturt University [219] => City University of Macau [220] => Corvinus University of Budapest [221] => Donghua University - Center of International Programs (CIP) [222] => Dundalk Institute of Technology [223] => Education Ireland [224] => Eötvös Loránd University [225] => ESSEC Business School [226] => Eszterházy Károly University [227] => Faculty of Bioscience Engineering [228] => Ghent University [229] => IED Istituto Europeo di Design [230] => Indiana University - Purdue University Indianapolis [231] => Karlshochschule International University [232] => Kaunas University of Technology [233] => Kiang Wu Nursing College [234] => King's University College [235] => Kyoto University of Advanced Science [236] => Limerick Institute of Technology [237] => Lingnan University [238] => Macao Institute for Tourism Studies [239] => Macao Polytechnic Institute [240] => Macau Group (DSES) [241] => Macau University of Science and Technology [242] => Mary Immaculate College [243] => Maynooth University [244] => Millersville University [245] => National College of Ireland [246] => National University of Ireland, Galway [247] => Óbuda University [248] => Pacific Northwest College of Art [249] => Ravensbourne University London [250] => RCSI & UCD Malaysia Campus [251] => Royal College of Surgeons [252] => RUDN University [253] => Savannah College of Art and Design [254] => SEG - Swiss Education Group [255] => Semmelweis University [256] => Shanghai Jiao Tong University [257] => Shannon College [258] => Singapore Institute of Management Pte Ltd [259] => Southern Alberta Institute of Technology (SAIT) [260] => Southern Methodist University - Lyle School of Engineering [261] => St. Francis College [262] => Stevens Institute of Technology [263] => Study in Hungary [264] => Syracuse University/Whitman School of Management [265] => Technological University Dublin [266] => The Hong Kong Polytechnic University, School of Design [267] => The Hong Kong University of Science and Technology [268] => The University of Hong Kong [269] => The University of Tampa [270] => Trinity College Dublin [271] => Troy University [272] => UC Berkeley Extension (Global) [273] => University College Dublin [274] => University of Calgary [275] => University of California, Berkeley (Summer Sessions) [276] => University of Limerick [277] => University of Macau [278] => University of Pannonia [279] => University of Pécs [280] => University of Saint Joseph [281] => University of Szeged [282] => University of the Fraser Valley [283] => VLUHR - Study in Flanders [284] => Waterford Institute of Technology [285] => Western Kentucky University [286] => Yamanashi Gakuin University - iCLA )